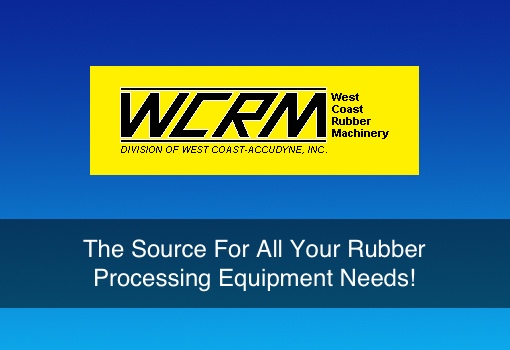 WEST COAST RUBBER MACHINERY and its associated companies have been serving the rubber industry since 1954 with standard and custom engineered hydraulic press systems, rubber and silicone mills, mixers and other related rubber processing equipment. WCRM supplies quality new or used machinery, and can rebuild existing equipment to suit current needs.
WCRM is an 85,000 square foot facility located in Southern California and houses our machine shop, manufacturing, fabrication, and assembly functions. We are a vertically integrated manufacturing facility, fully equipped and staffed to perform all aspects of manufacturing "in house", providing product consistency and quality.
Our?team of innovative engineers and designers are dedicated to providing you with a cost effective solution to your rubber processing equipment needs. Built in to all WCRM?? equipment is value, quality and the flexibility to form new materials and meet new demands in an ever changing market.
From designing user friendly operator controls that maximizes productivity and improves worker safety to providing state of the art mechanical, electrical and hydraulic controls that are designed to exceed the industry's standards for quality and dependability.
WEST COAST RUBBER MACHINERY?is committed to providing you with long lasting, high quality rubber processing equipment solutions that meet your most exacting production demands.